New traffic plan at Pittala junction made permanent
Posted by Editor on January 31, 2014 - 9:15 am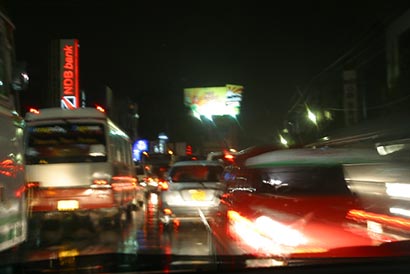 The special traffic plan which was tried out yesterday at Pittala Junction to reduce traffic congestion in the area will now be made permanent. It will be in effect throughout the day from today, police spokesman Ajith Rohana said.
The plan for easing the traffic congestion at Pittala Junction was tested yesterday. It allowed vehicles coming from the Flower Road side to go to Slave Island and Fort to continue across Pittala Junction between the hours of 7.00 a.m and 9.00 a.m and again between 12 noon and 2.00 p.m.
Therefore, in future, vehicles coming from the public library roundabout side of Green Path and turning right at the Flower Road junction could continue directly towards Slave Island or Fort by going across Pittala Junction.
(Courtesy: DM Online)
Latest Headlines in Sri Lanka