New Year, spread of festivity amidst commitment to good governance – President
Posted by Editor on April 14, 2015 - 7:43 am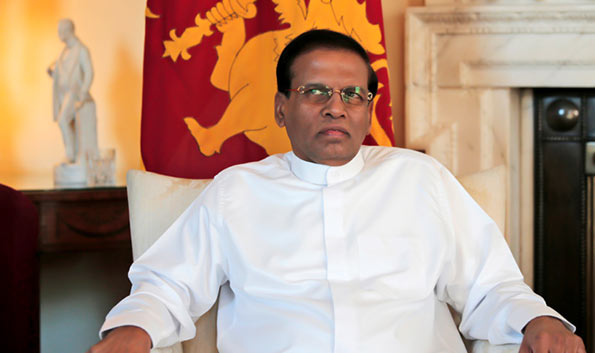 What is special in this New Year celebration is the spread of festivity amidst the commitment to good governance that transcends differences of ethnicity, caste and community, with important strides being taken to realise the need for unity among all our people, President Maithripala Sirisena said in a New Year message.
The message said, I am pleased to send this message of greetings and good wishes when the Sinhala and Tamil New Year is celebrated as all Sri Lankans come together in the joy of festivity. Nature's new season of spring and the dawn of the New Year, marked by the transition of the Sun from the House of Pisces to that of Aries, bring the revival of hope and expectation in all aspects of life.
In giving prominence to religious and cultural traditions, and the best social values, in the New Year celebrations, our people show their recognition of the age-old humane values that enrich our lives to this day. What stands out is the coming together in unity and peace, amidst the spirit of sharing and goodwill to all.
This is a time to realize that throughout history our strength as a nation has come from the mutual understanding and co-existence that made us rise together to defend our motherland.
Similarly, the unity that prevails without communal divisions in the celebration of this New Year, participating in traditions such as the coming together of families and visiting of relatives helps strengthen peace and unity among all.
At a time of well-directed action taken with singular mind and purpose by all our nation's children to take our Motherland to prosperity, this national cultural festival provides a great opportunity to reach this goal.
Let us all come together in the joy of festive unity. It is my request that you refrain from partaking or offering alcohol and tobacco on this festive occasion, and my wish that this Sinhala and Tamil New Year will be one of joy and prosperity to all Sri Lankans."
(Government News Portal)
Latest Headlines in Sri Lanka