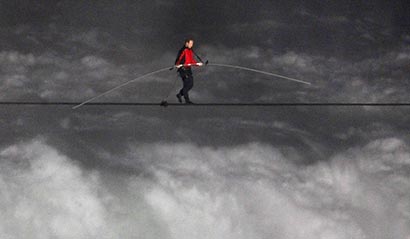 Daredevil Nik Wallenda became the first person to walk on a tightrope across the Niagara Falls, taking steady, measured steps on Friday night for 1,800 feet across the mist-fogged brink of the roaring falls.
Though tethered to the wire to prevent falling to nearly certain death, he still contended with wind, water and an unfamiliar wire as he walked all the way from the U.S. to Canada.
The daring acrobat set off around 10.15 to whoops and cheers from the huge crowd at the atmospheric event, and arrived on the other side of the Falls within half an hour.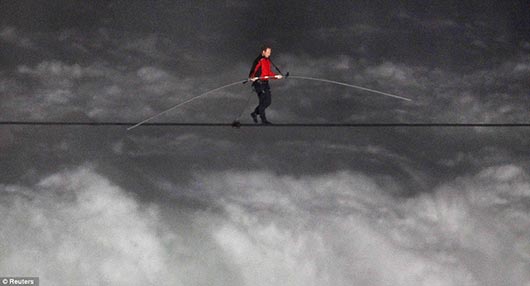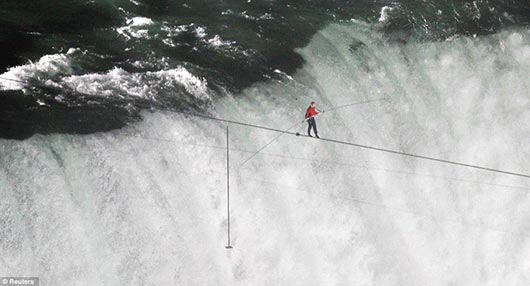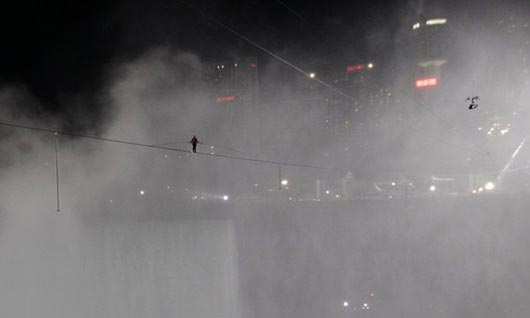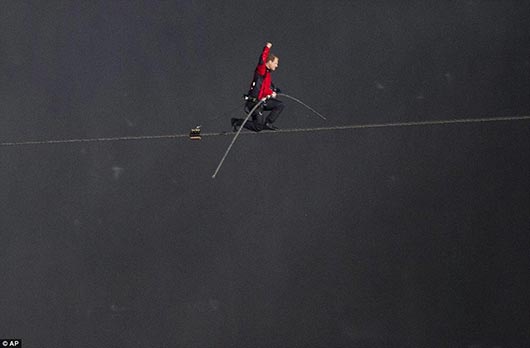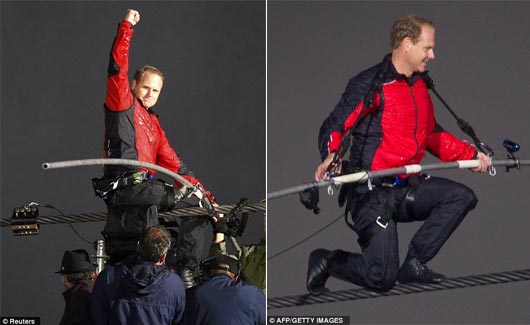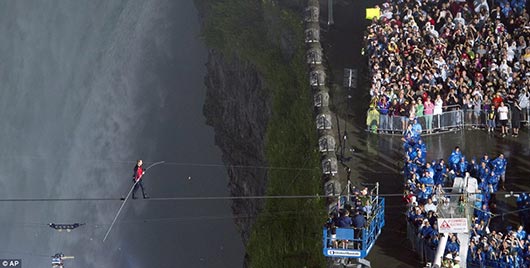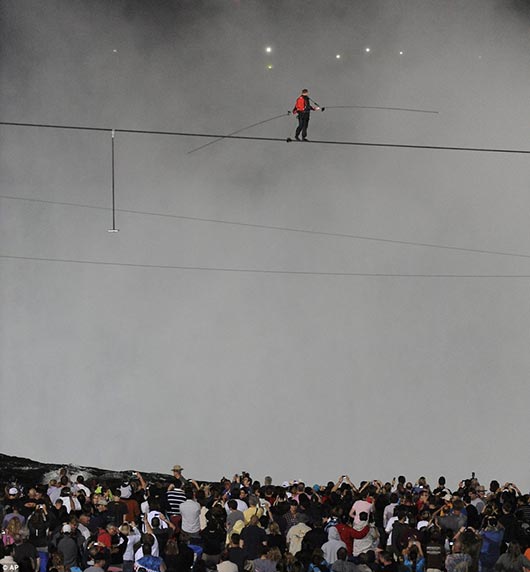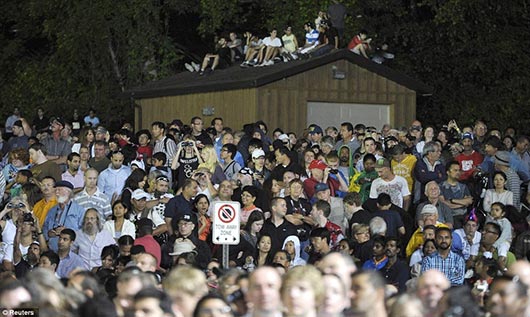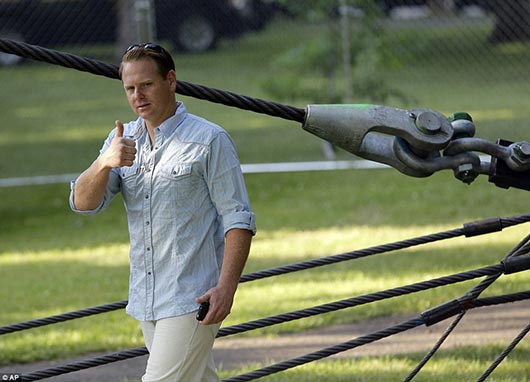 Courtesy: Daily Mail / Pix by Reuters / AP