No future for UNP, even with change in leadership – Vasudeva
Posted by Editor on December 14, 2010 - 1:25 pm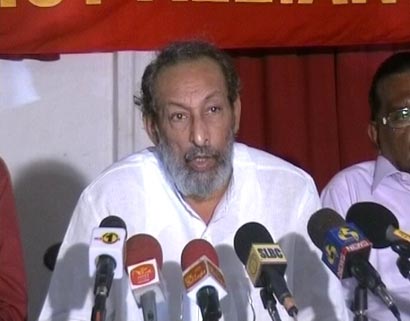 Even though the leadership and the persons in the party change still the UNP has no future, says Vasudeva Nanayakkara. He expressed that until the United National Party renounce their rightist policies they will not be able to make a significant attitude change within the party.
The Language and Social Integration Minister made these comments during a function held in Kandy commemorating the 50th anniversary of the National Civil Services Organization.
As usual the People's Liberation Front (JVP) and the United National Party (UNP) are continuing to criticize the government on every issue. It is the responsibility of the government to prove their criticisms incorrect, Nanayakkara further stated.
Courtesy: Ada Derana
Latest Headlines in Sri Lanka