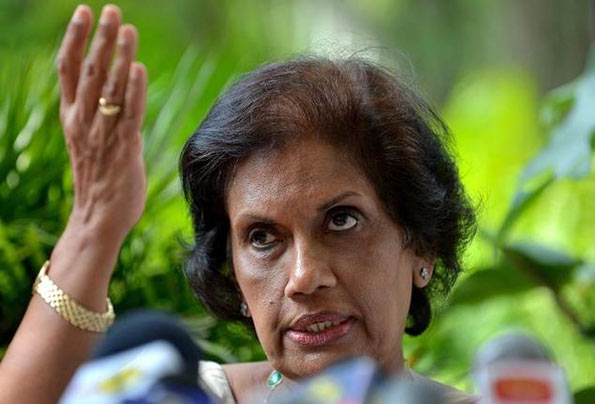 Former President Chandrika Bandaranaike Kumaranatunga says she has no intention of grabbing power  again unlike others.
Speaking to media after paying homage to the Temple of Sacred Tooth Relic and thereafter calling on the Chief Prelates of the Asgiri and Malwathu Chapters on Monday (29), the Former President emphasised she will continue to support to build the nation.
In response to a question raised by a Journalist as to whether she will be contesting for the Prime Ministerial post, she replied saying that she stepped down from politics after serving for twelve years as she is not greedy for power.
She said "I have nothing to hide. I do not need political protection as I have neither cheated, nor robbed and have killed no one.  But, those who are interested in coming back to power are those who seek political protection to hide their past misdeeds".
(Government News Portal)