No more DCD contaminated products in Sri Lanka – Champika
Posted by Editor on August 22, 2013 - 3:40 pm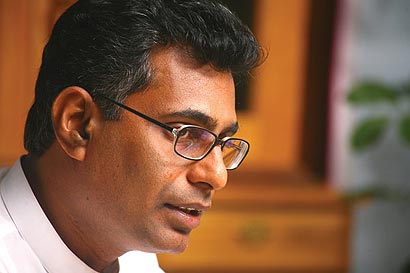 No milk powder containing DCD had been shipped to Sri Lanka from 1 June, the representatives of the diplomatic corps of New Zealand had assured the Sri Lankan government.
During a high level discussion between the government and the representatives of the diplomatic corps of New Zealand, it was assured that no milk powder containing DCD would be shipped to Sri Lanka from 1 June.
Minister Champika Ranawaka addressing a packed media briefing held today said that the assurance coincided with the recent findings of the Industrial Technology Institute.
"The samples that we tested after June did not contain DCD, so the assurance coincided with the findings of the ITI, therefore the assertion by certain companies that its products did not contain DCD is a complete lie. The New Zealand government informed us that they have stopped using the chemical since September last year," he said.
Elaborating on the issue the Minister pointed out that since there is a suspicion regarding the toxic nature of DCD, the Sri Lankan market would be free of products which comprise the additive.
"It took close to half a century for the world to realize the adverse effects of DDT, similarly it took 30 years for the world to acknowledge that the ozone layer is damaged due to carbon emissions.
"To this day there are 39 institutes which the former US Vice President Al Gore named who don't agree that carbon emissions were the cause of the depletion of the layer. That is how big companies work," he said.
The Minister of Technology, Research and Atomic Energy further said that they would fight to prevent the Sri Lankan population from being used as guinea pigs.
"They can't use the population and the future generation of this country as guinea pigs to test their products. If they want to sell products containing DCD they will have to find some other destination.
"If there were suspicion we would not permit any product which contains DCD to enter into the Lankan market," he said.
The Minister refuted all allegations against the ITI and said that the Sri Lankan authority had all requisite accreditations recognised globally to test and repot on contaminations of this nature.
(Courtesy: DM Online)
Latest Headlines in Sri Lanka