North Korea 'halts missile and nuclear tests', says Kim Jong-un
Posted by Editor on April 21, 2018 - 9:29 am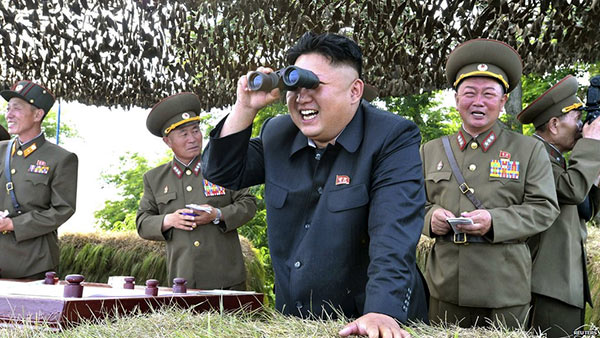 North Korean leader Kim Jong-un has said he will suspend all missile tests and shut down a nuclear test site with immediate effect.
"From 21 April, North Korea will stop nuclear tests and launches of intercontinental ballistic missiles," the Korean Central News Agency said.
The decision is aimed at pursuing economic growth and peace on the Korean peninsular, state media report.
Mr Kim is due to meet his South Korean counterpart Moon Jae-in next week.
He is also expected to hold an unprecedented summit with US President Donald Trump by June. If it takes place, it will be the first meeting between a sitting US president and a North Korean leader.
"This is very good news for North Korea and the World – big progress!," Mr Trump tweeted after Kim Jong-un's announcement.
On Thursday, the US leader said there was a "bright path available to North Korea when it achieves denuclearisation".
A spokesperson for the South Korean president called the North's move "meaningful progress".
"It will also contribute to creating a very positive environment for the success of the upcoming South-North summit and North-United States summit," a statement from President Moon Jae-in's office said.
(BBC)
Latest Headlines in Sri Lanka