Novel method to reduce electricity costs: Ceylon Electricity Board to unveil off-peak tariff
Posted by Editor on June 11, 2010 - 1:33 am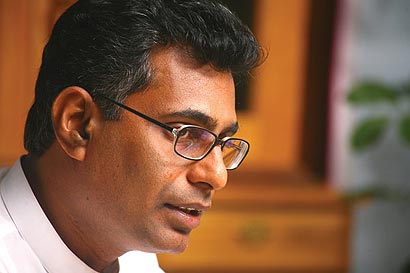 A special off peak tariff will be offered to electricity consumers who consume electricity during the off peak hours, Power and Energy Minister Patali Champika Ranawaka said.
The Minister added that the cost on electricity for industrial, commercial and domestic electricity consumers will be reduced substantially if they adhere to the given guidelines. The Minister was addressing the media to explain how to overcome the challenges faced by the Ceylon Electricity Board. Under the new proposed off peak tariff if industrialists are able to shift the bulk of their operations to a night shift they will be able to cut their production losses, Minister Ranawaka said .
The "time of day" tariff offered to industrial and commercial consumers will be offered as well to the domestic consumers by introducing smart metres.
The Ministry has decided to implement this project initially as a pilot project under the direction of a committee to be appointed by the ministry shortly.
The consumer will be charged about Rs 15,000 for installing a smart meter. Domestic consumers are encouraged to operate daily electrical appliances during this period, he said.
The Ministry of Power and Energy introduces several other measures to face future challenges that may crop up in the power sector of the country in the aspects of Load Management , Pumped Storage, Encouraging usage of Eclectic Vehicles, Efficient Lighting too.
According to the Minister, the large scale electricity consumers such as Water Supply and Drainage Board and hotels depend on Central Air Condition system. They will be offered opportunities to shift their peak time loads to off peak hours through tariff incentives. Night time pumping and brine cooling/ ice making during off peak hours and consumption of pump water and cold brine /ice for air -conditioning purposes during peak time is expected to cut their electricity costs.
Electricity produced during off peak hours will be utilized to pump water from lower elevation reservoirs to upper elevation reservoirs , which can be drawn down later, generating peak time electricity.
The domestic electricity consumers are encouraged to change into efficient light sources to reduce peak demand.
Ranawaka said that a special transport tariff for charging electric vehicles during off peak hours will be offered to diversify the transport energy where presently based solely on petroleum.
Daily News
Latest Headlines in Sri Lanka