Open economy destroyed Lankan values: Cardinal
Posted by Editor on August 18, 2018 - 9:03 am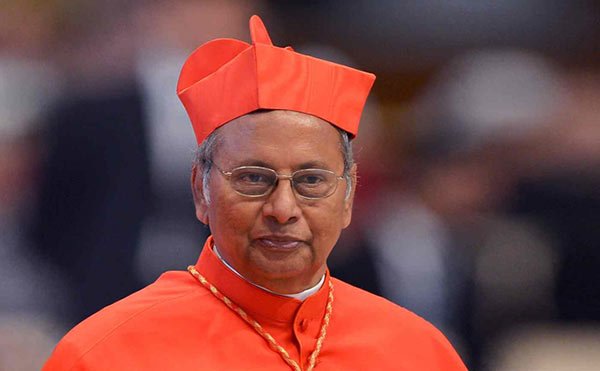 The open economy has destroyed the social norms and values practiced by the people of this country, Colombo's Archbishop Malcolm Cardinal Ranjith said.
He said this at the festive mass of Our Lady of Madu earlier this week.
"Open economy has destroyed this country's culture norms and values especially among parents. Children were given the foremost place in our country. However the open economy has destroyed this because both parents have to work to support a family," the Cardinal said. "Women go to work leaving their children with others. They have to work because the cost of living is high. However if one brings children into this world they should be looked after and should be brought up in a proper manner. If your child goes astray the money you earn by working go waste. Children should be brought up with good values. Late Pope Jahn Paul in hi encyclical on labour said a salary should be paid to non working mothers who stay at home to look after their children. This will encourage them and will help them to realize the importance of the hard work they do to bring up children. If not the money a working father and mother earn will go waste."
He said Pope Francis in his encyclical on the family said the period when a mother bears her child within her is a most important and valuable time of her life and await child birth with eager anticipation.
"They consider motherhood as a blessing. Today many mothers do not want to give birth to children. They abandon their children and their childhood is taken away from them. We are living in a society where children are rejected. No one knows that their next child is going to bring great blessings,
However children are being rejected continuously. At the same time we curse god when we lose these blessings. Some countries give great emphasis to children's rights. Elaborate statements are made on children's rights. However the rejecting children have become a norm in most of these countries. The societies today goes beyond legalizing abortion and even reject children who are already born," the Cardinal said.
(Source: Daily Mirror)
Latest Headlines in Sri Lanka