Opts out of Basil's case
Posted by Editor on May 26, 2015 - 8:00 am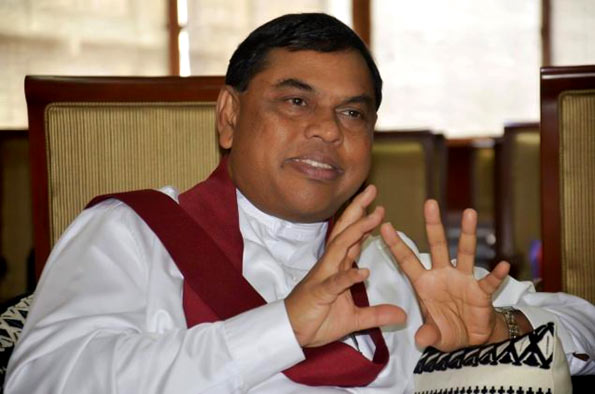 Supreme Court Judge Eva Wanasundara had opted out of the Bench hearing the Fundamental Rights petition filed by MP Basil Rajapaksa seeking release from remand.
Wanasundara was a member of the two Judge Bench that issued a stay order on May 13 preventing the arrest of former Defence Secretary Gotabhaya Rajapaksa. There were critical remarks that the two Judge Bench could not issue a stay order.
Basil Rajapaksa's Fundamental Rights petition will be taken up before the Supreme Court on May 27 before a three Judge Bench comprising Chief Justice K. Sri Pawan, Priyasath Dep and Rohini Marasinghe.
Former Economic Development Minister Basil Rajapaksa filed a Fundamental Rights petition before the Supreme Court seeking an interim order directing the Kaduwela Magistrate to release him from remand.
The petition was filed through his lawyer Sanath Wijewardena.
The former minister, in his petition, cited 45 persons including Prime Minister Ranil Wickremesinghe, IGP N.K. Illangakoon and the Attorney General as respondents.
Rajapaksa also sought a declaration that all steps taken in consequence of gazette No.1901/20 dated 13.2.2015 over the Financial Crimes Investigation Division (FCID) were null and void and had no force or effect in law.
The petitioner also said after his arrest, he was made aware that the said FCID had been established under the patronage of Prime Minister Ranil Wickremesinghe and the complaints were forwarded by the Cabinet sub-committee directly to the DIG heading the Police Unit.
(Daily News)
Latest Headlines in Sri Lanka