Packer plan for Sri Lanka Crown casino faces fresh delay on legal hitch – minister
Posted by Editor on August 28, 2014 - 8:30 am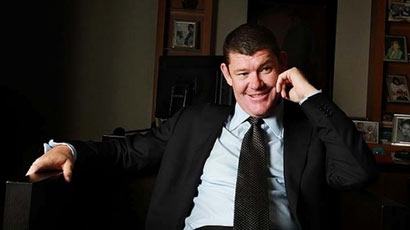 Australian gambling tycoon James Packer's Crown Ltd is facing months of new delays in building a planned $400 million Sri Lanka hotel and casino resort due to unspecified legal issues, a government minister said on Wednesday, Reuters news agency reports.
Packer, one of Australia's richest men, first obtained Sri Lanka cabinet approval for the project nearly a year ago. But terms of the approval were altered in the face of strong opposition from some Buddhist leaders and political parties, and construction on the project has yet to start.
"We have something to be sorted out from our legal side," Investment Promotion Minister Lakshman Yapa Abeywardena told Reuters in a telephone interview. He declined to say exactly what the legal matter is.
"There are some legal issues from our side once they paid the necessary fees for the land," Yapa said. "We have informed them to start the construction they have also some issues. It will take another two three months (to start)."
While Sri Lanka's parliament first approved the Crown development in April 25 without a casino, President Mahinda Rajapaksa's government said two weeks later it would not oppose a Crown casino if it is operated using an existing licence held by a local partner.
(Reuters)
Latest Headlines in Sri Lanka