Packer to address Commonwealth Business Forum in Colombo
Posted by Editor on November 11, 2013 - 1:39 pm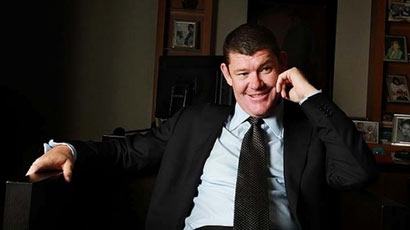 Billionaire James Packer will visit Colombo this week to lobby the Sri Lankan government over his plans for a five-star resort.
The Crown chairman is expected to meet key government officials and potential joint venture partners on Wednesday.
He will also be a keynote speaker at the Commonwealth Business Forum in Colombo ahead of the opening of the Commonwealth Heads of Government Meeting, which Prime Minister Tony Abbott will attend.
Crown announced in mid-October it was in "detailed discussions" with the Sri Lankan government and potential partners regarding a $US450 million ($A481 million) five-star resort and casino.
The 450-room Crown Sri Lanka would be located on Beira Lake in the Colombo resort district.
The Sri Lankan parliament and board of investment is considering whether to grant investment approvals and tax concessions for the project, which is also subject to final agreement between joint venture parties.
Concerns have been voiced by local Buddhist leaders that a casino could lead to social problems.
Opposition members of parliament have raised concerns about the level of tax breaks being offered to foreign investors.
But the ruling coalition led by President Mahinda Rajapaksa is expected to approve the development.
The resort could employ up to 2500 Sri Lankans and provide hospitality training.
Australian cricket captain Michael Clarke has been recruited by Crown to support its employment and training programs in the cricket-mad island nation.
Promotional material describes the resort as offering "signature dining experiences and entertainment offerings, conferencing and event spaces, gaming areas, retail outlets and a specially designed water feature attraction".
(Herald sun)
Latest Headlines in Sri Lanka