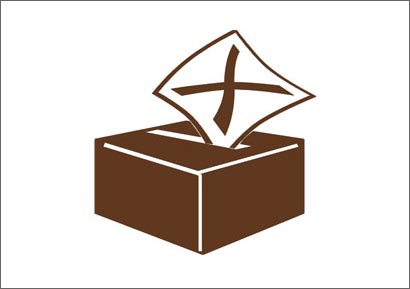 Nominations for the elections to the Northern, North Western and Central Provincial Councils will be accepted from July 25 to August 1, Elections Commissioner Mahinda Deshapriya announced yesterday.
The exact date for the polls will be announced following the acceptance of nominations and elections will be held within five to eight weeks from the final date of nominations. Nominations will be accepted at District election offices.
The election deposit money will be accepted until July 31 noon.
Earlier, the Elections Commissioner told the media that polls for the three Provincial Councils was most likely be held in late September.
Yesterday, the Commissioner in a news release said the date for the polls will be announced after closure of nominations, taking into consideration the number of political parties and groups that will submit nominations.
On July 5, the respective governors issued gazette notifications dissolving the North Western and Central Provincial Councils.
On the same date, President Mahinda Rajapaksa issued a proclamation, requesting the Elections Commissioner to hold the Northern Provincial Council election.
This is the first time that Provincial Council elections will be held in the Northern Province which was badly affected due to the 30 year long conflict.
On 14 November 1987, Parliament passed the 13th Amendment to the 1978 Constitution of Sri Lanka and the Provincial
Councils Act No 42 of 1987, establishing Provincial Councils.
In September 1988, President J.R.Jayewardene issued proclamations enabling the Northern and Eastern Provinces to be merged as one administrative unit.
Elections were held to all the eight Provincial Councils for the first time in 1988. The North East Provincial Council was constituted on 5th December 1988, but, only had a brief existence as it was dissolved in June 1990.
After considering several petitions against the merger the Supreme Court on October 16, 2006, de-merged the two provinces as Northern and Eastern Provinces from January 1, 2007.
The Northern Province in the past has been administered by a governor appointed by the President.
(Courtesy: Daily News)