Perpetual Treasuries records over Rs.5 Billion profit through capital gains from bond trading
Posted by Editor on September 28, 2016 - 10:29 am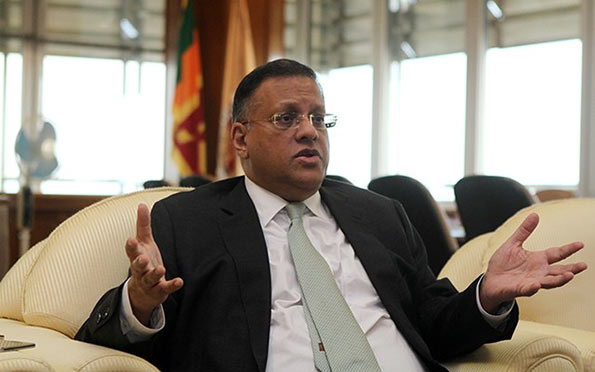 Perpetual Treasuries Limited, the controversial primary dealer connected to the family of the former Central Bank Governor, Arjuna Mahendran, has made an after-tax profit of Rs.5.1 billion for the year ended in March 31, 2016, increasing from Rs.959.5 million recorded a year ago, the financial results showed.
The performance was purely due to the Rs.5.2 billion net capital gains made by way of trading financial assets—mainly the government bonds— the financial accounts published in a weekend English newspaper showed.
The country's bond market was hit by a series of controversial bond auctions involving allegations of rigging and insider dealing in 2015 and 2016 during the tenure of former Governor Mahendran.
This led President Maithripala Sirisena to not to extend Mahendran's term of office and a Parliamentary inquiry is currently underway on the matter.  Under the Governorship of Mahendran the Central Bank was in the habit of accepting multiple times higher than what it offered to the primary dealers at bond auctions.
On February 27, 2015, when the Central Bank called bids to raise Rs.1 billion for 30 years but ended up accepting Rs.10 billion, of which a larger share had allegedly been purchased by Perpetual Treasuries at higher rates.
A year later on March 29, 2016 when the Central Bank called for bids to raise Rs.10 billion (2030 bond), it accepted bids up to Rs.29 billion – thrice the amount offered— at an extremely higher rate of 14.23 percent.
However, the bond yield significantly came down two days later in the secondary market, opening up an avenue for those who bought the bonds to make thumping profits by selling them.   By March 31, 2016 the Perpetual Treasuries had a whopping Rs.11.3 billion worth of government securities purchased under resale agreement against just Rs.977 million a year ago.
However, the bonds held for trading has come down to Rs.495.2 million from Rs.7.9 billion last year.
Government securities sold under repurchase agreements were Rs.5.6 billion.  The interest income of the company rose to Rs.942.8 million from Rs.359 million a year ago while the net interest income rose to Rs.353.6 million from Rs.106.1 million.
The financial accounts were signed by Perpetual Treasuries Chairman, G.J. Alosius.
The Central Bank under the Governorship of Dr.Indrajit Coomaraswamy has now made the government securities market more transparent by deciding to release such market information twice a day—at noonand close of the day.  Also, the primary dealers and commercial banks are required to trade and report inter-dealer trades on Bloomberg's E-Bond platform.
(Daily Mirror)
Latest Headlines in Sri Lanka