Person arrested with 700 counterfeit notes of Rs. 5,000
Posted by Editor on March 10, 2023 - 8:00 am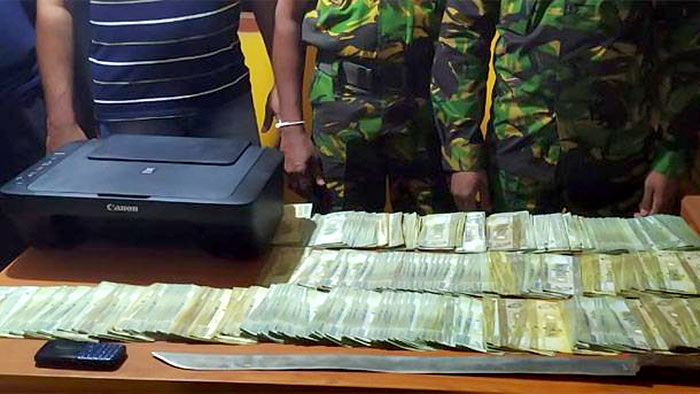 A 40-year-old person from Trincomalee was arrested for printing Rs. 5,000 counterfeit currency notes during a raid at Devipuram in Pudukuduirippu by the Special Task Force of Police (STF).
According to Police, the raid was carried out based on a tip-off received by STF Mullaitivu camp and the suspect was arrested with 700 counterfeit currency notes of Rs. 5,000 and printing machine.
The counterfeit currency notes were printed with serial numbers R/253 673053, R/200 655779 and R/247 444625.
The suspect was handed over to the Pudukuduirippu Police to be produced in the Mullaitivu Magistrate's Court.
Latest Headlines in Sri Lanka