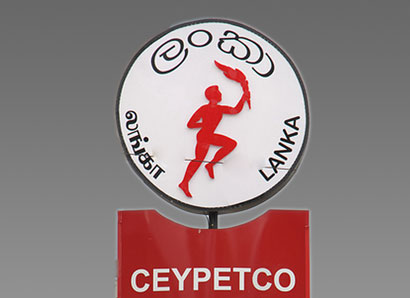 A Ceylon Petroleum Corporation think-tank is in constant deliberation to continue fuel supplies countrywide without interruption after petrol consumption doubled with the recent price reduction, a top official said.
Consumption of petroleum products has doubled in the three weeks since the new government took over, as economic activity picked up, requiring more energy to run the economy. However, it is reliably understood that even Power and Energy Minister Patali Champika Ranawaka had expressed concern about the high use.
'Demand for petroleum products is going up with the price reduction. Use of Lanka Petrol 95 Octane, 92 Octane had doubled while diesel use had also increased substantially, CPC chairman Ranjith Wickremasinghe told The Island Financial Review.
He didn't rule out the high use of fuel by some local consumers, though the matter does not coming under the purview of CPC.
According to a Treasury official, almost a quarter of the import bill is taken-up by petroleum alone, which is huge for any country. The island's petroleum bill is equal to about 45 per cent of total export proceeds and the trend is growing.
CPC is continuing to hold crucial meetings with the Treasury, especially to increase storage facilities because petrol could be stored only in Kolonnawa and the Corporation is determined to continue supplies to cater to the massive demand.
Meanwhile,the CPC chief said that they would adopt a new pricing methodology as early as possible.
He said that they were discussing further with the Treasury in that regard. The CPC was planning to give a benefit to the consumer to the tune of Rs. 40 billion but now it had reached Rs. 65 billion.
A senior engineer told The Island Financial Review that the forthcoming new methodology in the pricing structure would minimise losses from petroleum.
He said that with that structure, none could increase or reduce prices as they wished. "This system is definitely for the benefit of the public and CPC, he added.
Power and Energy Minister Patali Champika Ranawaka also promised a pricing formula for fuel.
According to Ranawaka, both the fuel and electricity pricing formulas will be worked out in a transparent manner.
(The Island)