PM has not spoken to Rajapaksa
Posted by Editor on November 12, 2013 - 8:06 am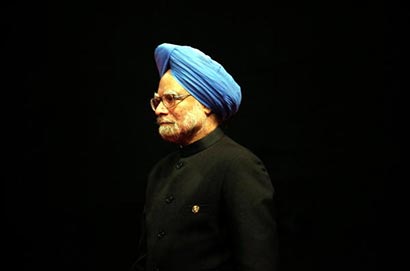 Contrary to reports that Prime Minister Manmohan Singh will call up Sri Lankan President Mahinda Rajapaksa to explain why he could not attend the Commonwealth summit, the two leaders have not spoken on the phone since New Delhi firmed up its decision, it is reliably learnt.
Sources in the Indian mission here said Dr. Singh's letter, expressing his inability to attend the Commonwealth Heads of Government Meeting (CHOGM), was handed over at the President's Secretariat on Sunday afternoon. However, officials said Dr. Singh had not telephoned Mr. Rajapaksa.
Official sources said the Prime Minister's Office considered making a telephone call, but decided to go with a letter. A senior official of the Ministry of External Affairs in New Delhi told The Hindu: "There is no call in the offing as [a] letter has already been issued."
Meanwhile, senior politicians in Sri Lanka are upset with Dr. Singh's decision. But they have refrained from criticising India.
Cabinet spokesman and Media Minister Keheliya Rambukwella said it was the Sri Lankan government's duty to invite all heads of government of the Commonwealth for CHOGM, but the decision to attend must be made by individual countries. "A letter has been sent to the President outlining his [Dr. Singh's] reasons for not attending, it is a brief letter," he was quoted as saying in the local media.
Minister for Justice Rauf Hakeem, a leader of the Sri Lankan Muslim Congress, which is part of the ruling coalition, said it was regrettable that Dr. Singh was not coming. But he was quick to acknowledge External Affairs Minister Salman Khurshid's participation.
He said the two countries had to address themselves to several diplomatic issues. Pointing to India's assistance, he said with caution that it was important for Sri Lanka to work closely with countries that gave development aid.
The main Opposition United National Party (UNP) blamed the Sri Lankan government for Dr. Singh's decision. There was a major breakdown of diplomatic relations with India under the Rajapaksa regime, it said. Terming Dr. Singh's decision "a major disadvantage for Sri Lanka," UNP general secretary Tissa Attanayake said: "No one can say that souring of ties with a neighbouring state is a good thing."
He said it was the Sri Lankan government's responsibility not to use his absence as a reason for creating problems in the ties with India.
While some news websites quoted Foreign Minister G.L. Peiris as saying that Dr. Singh's absence would not impact CHOGM, the Ministry of External Affairs said it had not released any official statement.
(The Hindu)
Latest Headlines in Sri Lanka