PM may be summoned
Posted by Editor on October 18, 2017 - 7:33 am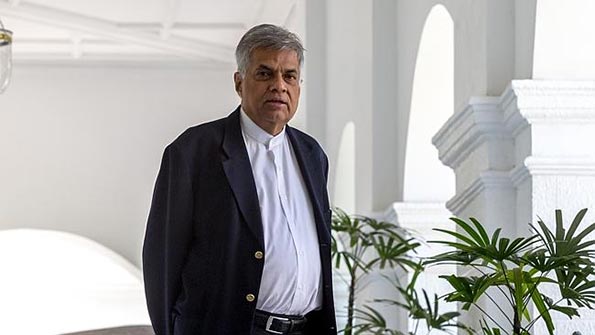 Chairman of the presidential commission of inquiry probing alleged bonds scams Justice K.T.Chitrasiri yesterday said Prime Minister Ranil Wickremesinghe would be summoned as a witness if necessary.
Justice Chitrasiri said that already a list of questions had been sent to the Prime Minister, who had been requested to submit his answers by way of an affidavit and another set of questions would be sent to him if necessary.
Justice Chitrasiri said that when the commission received the PM's answers to the questions it would decide whether the Prime Minister should be summoned before the commission or whether he should make a clarification.
Head of the Attorney General's Department counsel assisting the commission, Dappula de Livera PC, said Prime Minister Wickremesinghe was a key witness and the Attorney General expected to summon him before the Commission to give evidence.
Senior Additional Solicitor General de Livera told the Commission that there were around 20 more witnesses to be summoned before the Commission and a list of the names including that of Ranil Wickremesinghe's had been submitted to the commission.
De Livera told the commission that the AG had decided to summon the Prime Minister to testify before the Commission as he was a key witness in respect of the ongoing investigation into the bond scams.
(Source: The Island – By Sarath Dharmasena and Shyam Nuwan Ganewatte)
Latest Headlines in Sri Lanka