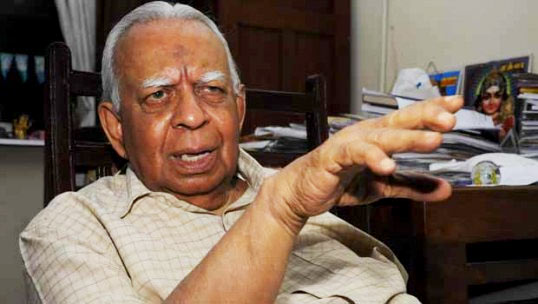 Opposition Leader R.Sampanthan yesterday in Parliament urged the Government to release all prisoners detained under the Prevention of Terrorism Act (PTA) without further delay.
Moving an Adjournment Motion, the Opposition Leader questioned the rationale behind detaining prisoners held under the PTA which the Government itself admits as a 'draconian and obnoxious' piece of law.
"The Sri Lankan state has made several commitments both domestically and internationally that the said law will be repealed and that a new law will be enacted in keeping with acceptable domestic and international norms. The Sri Lankan state is yet to fulfill this commitment.
he only evidence available against most of these persons is confessions extracted from them against their will under the PTA which would be inadmissible against them in a normal court of law. Almost all of them have been in custody for very long periods of time. The families of these persons have suffered very long periods of time," he said.
While also highlighting that the persons who were arrested during the JVP insurrection had been granted amnesty and released, the Opposition Leader said it is hard to understand as to why the same principle cannot be applied in regard to these prisoners.
He further pointed out that there is a political dimension to the issue of these prisoners, adding that not releasing them is a strong impediment to reconciliation and restoration of goodwill and harmony. Sampanthan also pointed out that the transfer of some cases from Vavuniya to Anuradhapura has further complicated the issue. He pointed out the transfer could deprive the accused of the opportunity of legal assistance and a fair trial. TNA MP M.A.Sumanthiran seconded the motion.
(Source: Daily News – By Camelia Nathaniel and Disna Mudalige)