PM says failed asylum seekers safe to return home
Posted by Editor on February 15, 2017 - 1:13 pm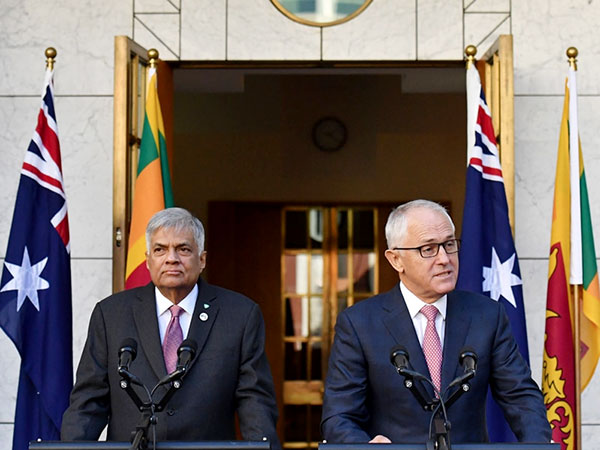 Sri Lankan Prime Minister Ranil Wickremesinghe said on Wednesday that failed asylum seekers held in Australian-run detention centres in the South Pacific will not face prosecution or harm if they return home.
"Come back. All is forgiven," Wickremesinghe said as he stood beside Malcolm Turnbull in Canberra on Wednesday.
Asked about those who might prefer to remain in the camps than return in fear for their safety, he insisted they were mistaken, pointing to a newly established missing persons office in his country.
"Some of them have left from places where conflict didn't even take place," Wickremesinghe said. "All of them are not even Tamils and even we want all the Tamils to come back. We should not make a mess of ourselves like they've gone and done in Europe and the Middle East.
"They left Sri Lanka illegally. They are welcome to return to Sri Lanka and we won't prosecute them, so they can come back to Sri Lanka, and we will have them, but remember, they broke the law in coming to Australia, attempting to come to Australia."
When asked by reporters whether it was safe for asylum seekers to return, Wickremesinghe said: "We just started a missing persons office. It is quite safe for them to come back."
Australia and Sri Lanka shared a number of bonds through their history, Wickremesinghe said.
"Sri Lanka and Australia have shared a common past. There are many values we inherited from the British empire to which we added our own values, and Australia today is one of the leading members of the Asia-Pacific region."
Wickremesinghe's comment comes as Australia increases pressure on failed asylum seekers on Papua New Guinea's Manus island and the tiny island nation of Nauru to return home voluntarily, including offering large sums of money, amid fears a deal for the United States to take refugees has collapsed.
Only five men from Nepal on Manus have so far opted to leave despite the threat of deportations. Australia does not publish details on the nationalities of the 1,152 people held on Manus and Nauru though refugee advocates said there are approximately 150 Sri Lankans detained.
Many of these would have received their refugee status, advocates said, but for those who have been rejected, they face the choice of accepting the offer of cash from Australia or the threat of deportation.
Despite the assurances from Wickremesinghe, refugee advocates said many Sri Lankans would be reluctant to return home amid reports of mistreatment of members of the ethnic Tamil minority, a claim Wickremesinghe rejected.
"It is quite safe for them to come back… we want all the Tamils to come back," said Wickremesinghe.
(Source: AAP/Reuters)
Latest Headlines in Sri Lanka