PM wants his son in Parliament
Posted by Editor on December 1, 2012 - 8:52 am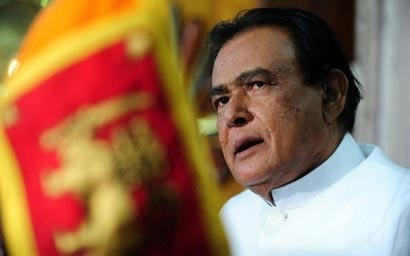 Prime Minister, D.M. Jayaratne, who is currently on medical leave, has requested President Mahinda Rajapaksa to appoint his son, Anuradha Jayaratne, for Parliament in his place, sources said.
The government is now considering the appointment of Anuradha Jayaratne through the National List, sources confirmed.
According to reliable sources, the Prime Minister made the request when President Rajapaksa visited him at the Johns Hopkins Hospital in the US recently. The President has reportedly responded positively to the request.
At present, Anuradha Jayaratne is functioning as the Private Secretary to his father, the Prime Minister.
Ceylon Today Online
Latest Headlines in Sri Lanka