Police "unaware" of prisoners' sensitivities
Posted by Editor on November 8, 2010 - 9:04 am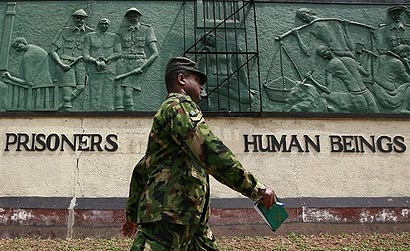 The government says that it will carry out an inquiry about an attack on police in a Sri Lankan jail that left almost fifty police officers and some prison officials injured.
Prisons deputy minister Wijithamuni de Zoysa say that police not been sensitive about prisoners' feelings would have led to the attack in the Welikada prison on Sunday.
"Prisoners have an animosity towards police and judges," the deputy minister told BBC Sandesaya.
"Therefore, searches should be carried out in the manner that a doctor examines a patient than rough handling."
The police had entered the Welikada Prison in the capital, Colombo, in an early morning raid.
They were searching for illegal drugs as part of a nationwide campaign against narcotics. But some prisoners resisted the search and inflicted head and chest injuries on the officers.
"The situation is now under control," said deputy minister de Zoysa.
The minister says police had to involve in the search as prison officials are "corrupt."
Commissioner General of Prisons, Maj Gen VR de Silva told BBC Sandeshaya that the search was conducted in every prison after obtaining a warrant from a court but there were no troubles in other prisons.
BBC
Latest Headlines in Sri Lanka