POSTAL VOTING FOR LOCAL POLLS TODAY AND TOMORROW
Posted by Editor on March 8, 2011 - 1:31 pm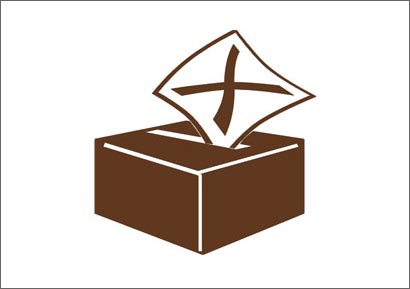 Postal voting for the local government elections will take place today and tomorrow.
The Elections Scretariat said that a total of 250,000 state employees hadqualified to cast their postal votes.
Advisor to the Eections Sretarait Bandula Kulathunga said that postal voting centers had been set up at several locations including district secretaraites, police stations and selected state institutions.
He said that an assistant returning officer or a senior elections officers had been stationed at centers where malpractices may tend to occur.
The Secretarait noted that no candidates would be allowed to enter postal voting centers. However a representative of political parties or independent groups contesting the poll, would be permitted to enter the centers for monitoring purposes.
Meanwhile, police said that an extensive security plan had been implemented for the postal voting for the local government election.
Senior DIG in charge of election activities Gamini Nawaratne siad that the security plan had been implemented encompassing 235 local government institutions.
He further said that police officers belonging to 361 police stations would be deployed for the purpose.
Additionally, senior DIG noted that security had been tightened at centers which experienced acts of violence at previoys elections.
He noted that the security plan would be overlooked by DIGs and SSPs of police.
Courtesy: News First
Latest Headlines in Sri Lanka