President begins historic visit; Germany to back GSP plus for Sri Lanka
Posted by Editor on February 15, 2016 - 9:25 am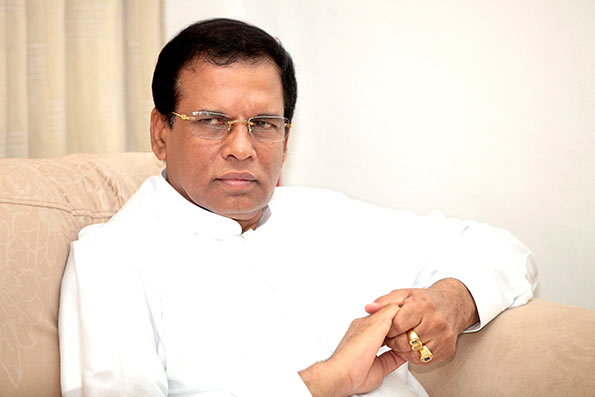 President Maithripala Sirisena will be arriving in Germany this evening and will stay till February 18 on an official visit, the first time in 43 years a Sri Lankan Head of State will undertake a visit to the country.
The most significant feature during the visit of the President would be the business forum between Sri Lanka and Germany which is scheduled be held on the February 18.
Sri Lankan Ambassador to Germany Karunathilaka Amunugama told Ada Derana that over 250 German businessmen and head of German trade chambers have already registered with the forum.
The business forum will focus on key areas such as agro-based industries, automobile, food processing, and the tourism sector.
The business forum which is the spotlight of the visit of the President anticipates attracting a minimum of over a billion US dollars worth investments, Amunugama claimed.
Sri Lankan ambassador further added that Germany as an economic power house in Europe could be a great boost to increase Sri Lankan exports to Europe.
Therefore Presidents visit is more likely to be a more significant in terms of economic wellbeing of the country said the Lankan Ambassador in Germany
Moreover Sri Lankan president will have discussions with the German Chancellor Angela Merkel followed by the President of Germany and the Speaker at the German parliament.
Five bilateral agreements are also in the agenda to be signed off between the two countries.
Karunathilaka Amunugama further added that Germany had passed a resolution in the European parliament last month backing Sri Lanka to get the GDP plus in the European Union.
Amunugama further added that GSP plus would enable to expand Lankan exports in to EU countries and thereby increase the export earnings of the country.
(Ada Derana – By Shehan Baranage reporting from Berlin, Germany)
Latest Headlines in Sri Lanka