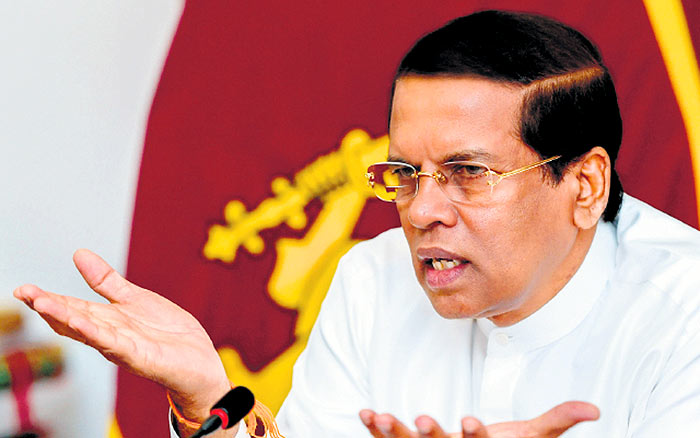 President Maithripala Sirisena has summoned a special Cabinet meeting today at 12.00 noon at the Presidential Secretariat, sources said.
Several ministers are currently away from the country as most of them are on official visits overseas.
Prime Minister Ranil Wickramasinghe is attending the ASEAN Economic Forum in Vietnam while ministers Malik Smarawickrama, Sagala Ratnayake and Nimal Siripala de Silva are also abroad.
Accordingly, the Presidential Secretariat had telephoned all ministers and asked them to mark their presence at the meeting. However, the reason for the meeting is unknown.
This week's regular Cabinet meeting, presided over by the President, was held on Tuesday.