President has no right to express opinion on legality of Local Government Election – Anura
Posted by Editor on February 25, 2023 - 11:21 am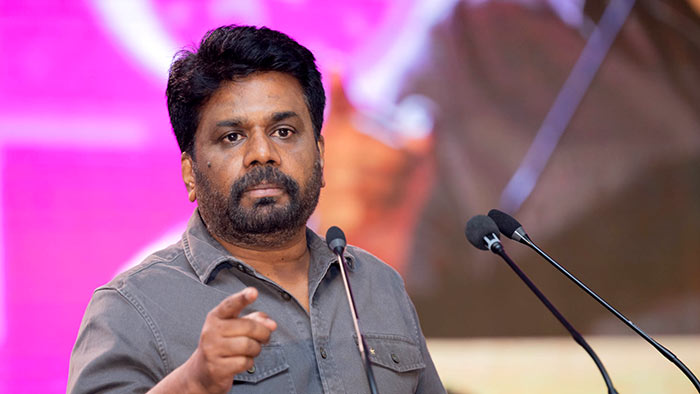 The President had no right to express his opinion on the legality of declaring the Local Government election, JVP leader Anura Kumara Dissanayake said yesterday (February 24).
He further said, If there was any issue with regard to the declaration of the election, it should be resolved in the Courts.
If the Election Commission had not acted legally, the President could go to court. The President's opinion is not the law of the country, Dissanayake said in a news conference.
"The elections commission declared the election on January 5. The commission accepted deposits and nominations. The election date was announced on January 21 and dates for postal voting were announced. The election commission says all these measures are constitutional and legal. The election has been gazetted by the respective District Secretaries. The President lied in Parliament just to fulfil his ulterior motives," he said.
The MP said that the President had stated that some members of the opposition had requested him to postpone the election, and pointed out that even if such a request was made, the President had no powers to postpone the election.
"The President has no powers to postpone the election even if all the 225 MPs submitted a letter to postpone the election. Only the election commission can decide on an election," he said.
He said the court decision related to holding the Local Government Election is not an obstacle to holding the Local Government Election and said that the Election Commission can hold the Election as per its undertaking to the Courts.
Anura Kumara Dissanayake said he requested all the political parties, organisations and people to come forward to defeat the moves of the President against democracy and people's right to vote.
Latest Headlines in Sri Lanka