President leaves for Bali Democracy Forum
Posted by Editor on December 7, 2011 - 2:41 pm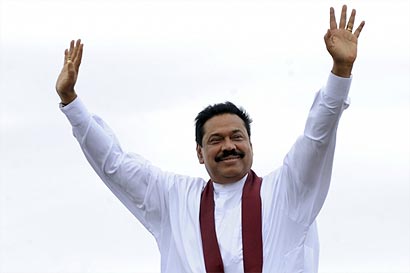 President Mahinda Rajapaksa left for Indonesia this morning to attend Bali Democracy Forum IV. President Rajapaksa will be attending the two-day Forum held Nusa Dua in Bali on December 8 and 9 on an invitation extended by Indonesian President Susilo Bambang Yudhoyono.
The theme of this year's Bali Forum is Enhancing Democratic Participation in a Changing World: Responding to Democratic Voices".
Indonesia launched the first Bali Democracy Forum in 2008 in Bali with goals and objectives to place democracy as a strategic agenda in regional discourse in Asia, to forge closer understanding and cooperation amongst participating countries of the Bali Democracy Forum, to establish a regional cooperation forum that promotes political development, through dialogue and sharing of experience and aimed at strengthening democratic institutions and national capacities, to initiate a learning and sharing process among countries in Asia as a strategy towards the maintenance of peace, stability, and prosperity in the region and beyond, to initiate and build a platform for mutual support and cooperation in the field of democracy and political development and to function as a resource base and information center for research and study as well as a pool of expertise in the various sectors relevant to democracy.
This year's forum will focus on efforts towards enhanced people participation by way of responding to democratic voices, and relevant issues involved in the process.
It is expected that 15 head of states would attend the event, with 54 participating countries from the Asia Pacific region, such as Papua New Guinea, Timor-Leste, Bangladesh, Brunei Darussalam, Qatar, Sri Lanka, and others.
As many as 66 countries such as Bosnia and Herzegovina, Serbia, England, Kenya, Nigeria as well as representatives from the European Union and international organizations are expected to attend the event as observers.
Source: Government News Portal
Latest Headlines in Sri Lanka