No vote for UNP leader till WC slots filled
Posted by Editor on December 7, 2011 - 11:14 am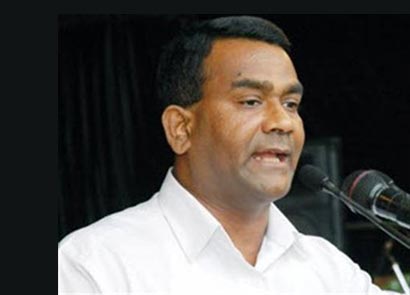 An election for the leadership of the main opposition UNP is unlikely to be held till December 31, since a number of vacancies for slots in the party's apex Working Committee had not been filled, UNP General Secretary, Tissa Attanayake said yesterday.
He said a new party leader would not be elected until the vacancies for the working committee were filled.
"The remaining vacancies will be filled according to the party constitution by December 31," Mr. Attanayake told a news briefing.
Nine provincial representatives, four trade union representatives, three professional representatives and five district representatives are yet to be appointed, according to the general secretary.
"Letters have been sent to provincial organisers by the UNP advisory committee headed by party leader Ranil Wickremesinghe, about the vacancies and are awaiting the recommendations," he said.
Mr. Attanayake said that district representatives for Trincomalee, Puttalm, Matale and Vanni  are yet to be filled while a Colombo representative will be appointed after disciplinary action is taken
against MP Mohan Lal Grero who recently crossed-over to the government.
He said he had not received an official letter from party deputy leader, Karu Jayasuriya with regard to his decision to contest for the post of party leader.
"Anyone can contest for the party leadership under the party constitution, after the working committee announces the calling of applications," he said.
The general secretary said the election for the leadership should be carried out while maintaining the unity within the party.
"The majority of the party members prefer a consensus but if there are contenders, a secret ballot vote will have to be conducted to elect a party leader," he said.
Mr. Attanayake said he was bound by the party constitution not to reveal his personal opinion about a future UNP leader. "We cannot stabilise the UNP by kicking people out," he said.
Courtesy: DM Online
Latest Headlines in Sri Lanka