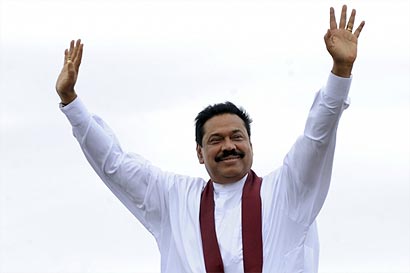 President Mahinda Rajapaksa left the island this morning to attend the third BIMSTEC Summit, which will take place tomorrow (March 04) in Nay Pyi Taw, Myanmar.
BIMSTEC, which stands for Bay of Bengal Initiative for Multi–Sectoral Technical and Economic Cooperation, is a regional grouping of seven South and South East Asian countries: Bangladesh, Bhutan, India, Myanmar, Nepal, Sri Lanka and Thailand. It was first established in June 1997 in Bangkok with the name BIST–EC (Bangladesh, India, Sri Lanka and Thailand Economic Cooperation).
BIMSTEC aims at maintaining and promoting beneficial cooperation among members, especially in identified priority sectors such as trade and investment, technology, energy, tourism and agriculture. The grouping brings together 1.3 billion people – 22% of the world population and a combined GDP of US $750 billion. The first BIMSTEC Summit was held in 2004 in Bangkok, Thailand, and the second was in 2008 in New Delhi, India. President Rajapaksa will address the Summit tomorrow.
Sri Lanka has been associated with BIMSTEC from its inception and is the lead country for the technology sector. As agreed at the second Summit in New Delhi, Sri Lanka is now working to set up a BIMSTEC Technology Transfer Facility in the country.
(Courtesy : President Media)