President leaves for the Maldives
Posted by Editor on November 9, 2011 - 10:47 am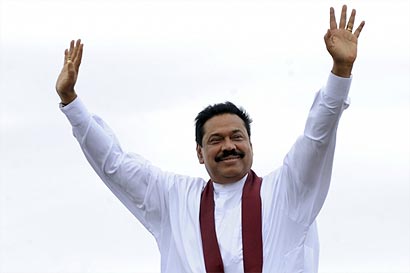 President Mahinda Rajapaksa left for the Maldives this morning to attend the 17th SAARC leaders Summit scheduled for November 10-11., the Government Information Department confirmed.
The theme for the summit, being hosted for the first time to the south of the equator in the city of Addu, is 'Building Bridges' – focusing on connectivity and building linkages within and outside South Asia.
The summit will be preceded by the 34th session of the SAARC council of ministers on November 9, the 39th session of the standing committee meeting on November 7-8, and the 42nd session of the programming committee on November 6.
A number of issues related to poverty alleviation, governance, economic and financial cooperation, rural development and food security, environment and climate change, social development, narcotic drugs, terrorism and legal matters, and education, are expected to be considered during this session.
The SAARC agreements on multilateral arrangement for recognition of conformity assessment; SAARC agreement on implementation of regional standards; SAARC agreement on establishing SAARC seed bank and SAARC agreement on rapid response to natural disasters are expected to be signed during the summit.
Representatives of the nine observer states to SAARC will also be attending the inaugural session of the summit.
Courtesy: Ada Derana
Latest Headlines in Sri Lanka