President Rajapaksa Begins Four-Day State Visit to China
Posted by Editor on May 27, 2013 - 9:25 am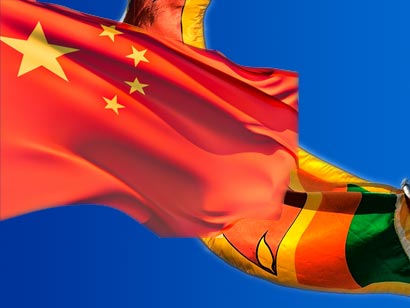 President Mahinda Rajapaksa left for China yesterday night (May 26) for a four day state visit on the invitation of President of China Xi Jinping.
President Rajapaksa is among the first few foreign leaders to visit China since the new leadership assumed office in March.
During his stay in China, President Rajapaksa is expected to hold bilateral discussions with his counterpart as well as Prime Minister Li Keqiang, Vice President Li Yuanchao, Minister of Defense Chang Wanquan and Minister of Commerce Gao Hucheng. The talks will center on further enhancing cooperation between the two countries in areas of trade, investment, tourism, culture, science and technology, defense, and regional and international affairs.
The President is also scheduled to attend the inaugural ceremonies of the Global Service Forum – Beijing Summit and the 2013 International Conference of Asian Political Parties (ICAPP).
Since the establishment of full diplomatic ties in1957, Sri Lanka has continuously maintained close and friendly relations with China. The two countries have regularly exchanged highlevel visits resulting in a variety of agreements. China has emerged as one of Sri Lanka's key development partners in the post-conflict period.
Sri Lanka was among the first countries to recognize the People's Republic of China. China has consistently supported Sri Lanka in combating terrorism and at many international fora, including the U.N. Human Rights Council (UNHRC).
Latest Headlines in Sri Lanka