President Rajapaksa participates in the traditional oil anointing ceremony in Tangalle
Posted by Editor on April 15, 2012 - 8:15 pm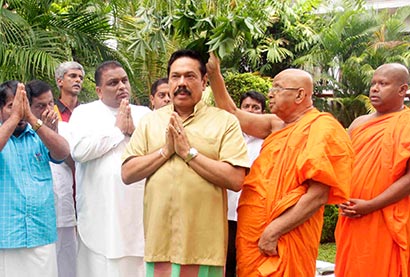 Onlanka News – By Janaka Alahapperuma
(Pix by: Nalin Hewapathirana)
President Mahinda Rajapaksa performed the oil anointing ritual this morning at the auspicious time of 7.08 am (Sunday 15 April) at the Carlton house in Tangalle. The Chief Sangha Nayaka of the Southern Sri Lanka and the Chancellor of the Ruhunu University Rajakeeya Panditha Ven. Pallaththara Sumanajothi Nayaka Thera performed the rituals by anointing oil on the President's head. As instructed by the Ministry of Indigenous Medicine, Department of Ayurveda, Sinhala New Year Auspicious Times Committee and astrologers, oil anointing was performed by facing the North with Imbul leaves placed on the head and Nuga leaves under the feet and attired in golden colour. Several invited guests were amongst a large number of people who were present at the ceremony.
Meanwhile the state ceremony of anointing oil of the traditional Sinhala and Hindu New Year festival was held at the Natha Devala premises of the Sri Dalada Maligawa under the patronage of Prime Minister D.M Jayarathne. It was organized by the Ministry of Indigenous Medicine with the guidance of the Mahanayaka Theras of the Malwatta and Asgiriya chapters. Addressing the function the Prime Minister said that oil anointing ritual has being performed since ancient time with the objective of giving mental strength for building the nation. He said that this is also a good opportunity to get a consolation. Minister Salinda Dissanayaka, Chief Minister of the Central Province Sarath Ekanayaka, Governor Tikiri Kobbekaduwa, Ministers, Parliamentarians and a large number of people were present at the Natha devale premises to perform the ritual. Resident monk of the Natha Devala Vihara Ven. Gangoda Indasara Thera also anointed oil on the heads of the tuskers of Sri Dalada Maligawa.
In parallel to the National oil anointing ceremony, oil anointing ceremonies were held at Temples and public places all over the island. The Department of Ayurveda (Indigenous Medicine) has taken measures to send the auspicious timetable and packets of herbs to the temples and the traditional physicians to conduct rituals.
The oil anointing ceremony of the Bellanwila Rajamaha Viharaya was held under the guidance of the chief incumbent of the Viharaya Ven Dr. Bellanwila Wimalarathana Nayaka Thera. The ceremony of oil anointing for over 100 elephants at the Pinnawala orphanage was held in the presence of Chief Minister of the Sabaragamuwa Province Maheepala Herath. All elephants and calves in the orphanage were treated with fruits and special leafy diet. The Deputy High Commissioner for India in Sri Lanka, Arumugam Nadaraja also attended the occasion.
Another oil anointing ceremony took place at the Dehiwela National Zoo. While herbal oil was first anointed on the elephants, the other animals were also anointed with oil thereafter.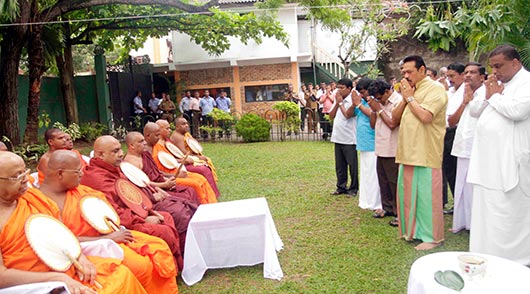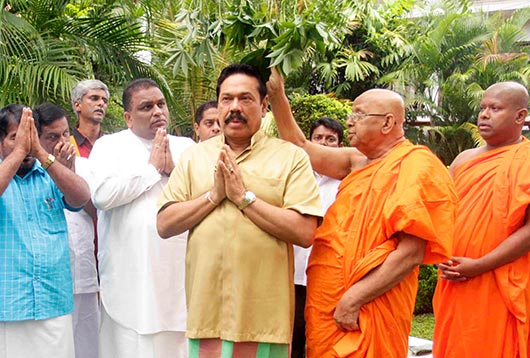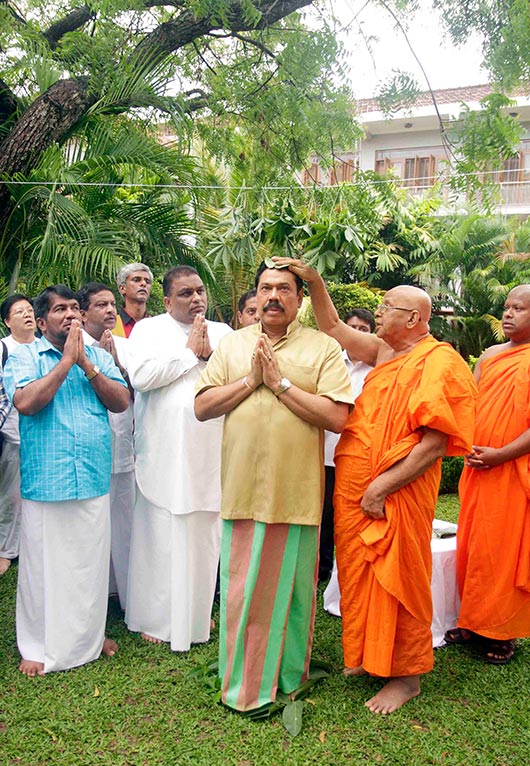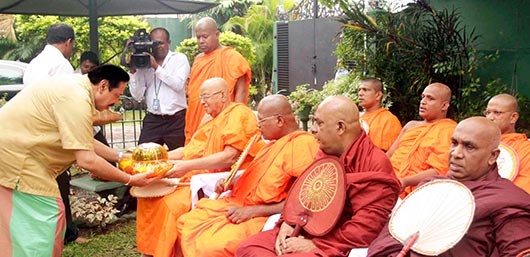 Latest Headlines in Sri Lanka