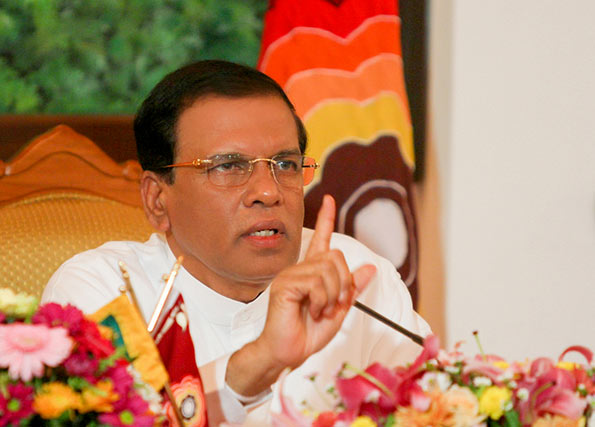 President Maithripala Sirisena has revoked the suspension of Brigadier Priyanka Fernando from duties as the Minister Counsellor (Defence) attached to the Sri Lanka High Commission in London, Army Commander Lieutenant General Mahesh Senanayake said.
He stated that the Sri Lanka Army (SLA) has sent a letter to the Brigadier seeking justification for his actions during the incident.
The incident occurred during a protest held by a group of Tamil youths outside the High Commission in London on the Sri Lanka's Independence Day.
The protesters demanded information on the missing persons, to release all political prisoners and to close down torture camps.
A video showed Minister Counsellor (Defence) Brigadier Priyankara Fernando, who came out from the High Commission office, making a slitting the throat gesture towards the protesters.