President to leave for India to attend BRICS Outreach Summit
Posted by Editor on October 15, 2016 - 12:06 pm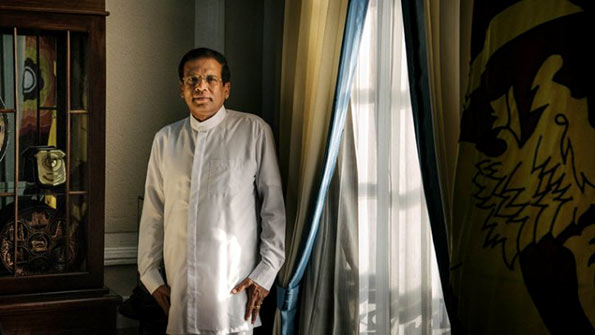 President Maithripala Sirisena will leave for India tomorrow (Oct. 15) to attend the BRICS Outreach Summit to be held in Goa, India from 15th to 16th October.
This will be the eighth annual BRICS summit which will be chaired by India.
BRICS is an international relations conference attended by the heads of state or heads of government of the five member states Brazil, Russia, India, China and South Africa.
President Sirisena, together with the heads of State of the member countries of the Bay of Bengal Initiative for Multi-Sectoral Technical and Economic Cooperation (BIMSTEC) will attend the BRICS Outreach Summit.
The President will hold bilateral discussions with several Heads of State at the sidelines of the summit.
The theme of India's BRICS Chairmanship is Building Responsive, Inclusive and Collective Solutions.
During India's BRICS Chairmanship, it will adopt five-pronged approach: Institution building to further deepen, sustain and institutionalize BRICS cooperation; Implementation of the decisions from previous Summits; Integrating the existing cooperation mechanisms; Innovation, i.e., new cooperation mechanisms; and Continuity, i.e., continuation of mutually agreed existing BRICS cooperation mechanisms.
(President's Media)
Latest Headlines in Sri Lanka