Presidential Task Force for child protection – President
Posted by Editor on October 26, 2015 - 6:17 am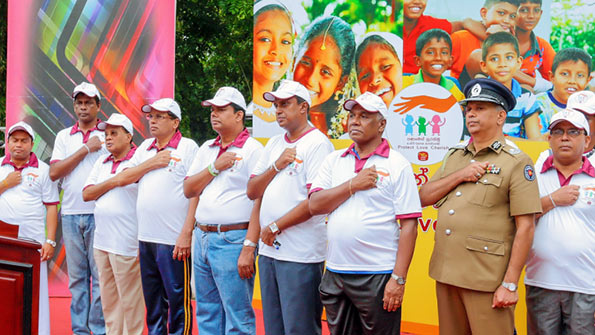 President Maithripala Sirisena says he would appoint a special Presidential Task Force for the protection of children of the nation.
"As a comprehensive social discourse has been raised on the safety and protection of children, the Presidential Task Force will be implemented by engaging it directly.
The President made these remarks at the opening ceremony of newly built three-storied building at Urapola Madya Maha Vidyalaya, Attanagalla yesterday (Oct. 25).
"Working for the safety and protection of children is today an unneglectable national responsibility of all", he said.
President Sirisena also pointed out when Vidya and Seya was brutally murdered, some media institutions acted in a way to further destroy their lives. "Everybody should have an understanding about how to perform to build a better and moral society in the country amidst these kinds of incidents.
The three storied building named "Pannila Sri Ananda Na Himi' is a donation made by the Chief Incumbent of AtanagallaPurana Raja MahaViharaya, Ven. Dr. Pannila Ananda NayakaThero.
Former President Chandrika Bandaranaike Kumaratunga, Chief Minister of Western Province IsuraDewapriya, Deputy Ministers LasanthaAlagiyawanna and DulipWijeysekara also participated in this occasion.
(President's Media)
Latest Headlines in Sri Lanka