PRICING Formula for electricity, fuel
Posted by Editor on October 25, 2017 - 8:37 am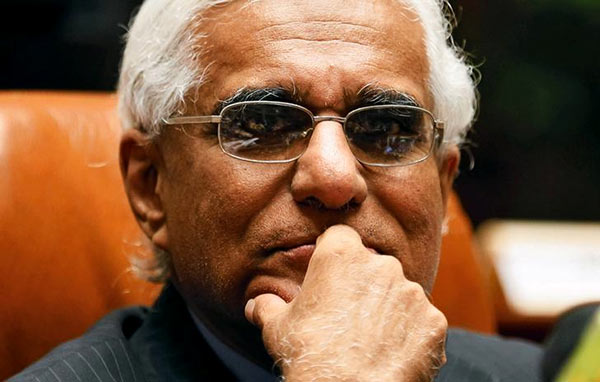 Sri Lanka is looking at introducing a pricing formula for both electricity and fuel soon, Central Bank Governor, Dr. Indrajit Coomaraswamy said.
He was speaking at the 'State of the Economy' annual event organized by the Shippers' Academy in Colombo yesterday. This will come to effect from next year, the Governor said.
The Governor also said that the Sri Lankan Government has also set out a target of getting five billion dollars in foreign direct investments by 2020.
"Various programmes that the government has put in place and the improvement in the macro economic conditions should enable us to get higher levels of FDIs to the country," he said.
The CB Governor said that currently mega developments projects such as Port City Development project, Hambantota Port project are in progress while plans are underway to set up a Free Trade Industrial Zone in Kalutara where Thai investors would be investing bringing in additional FOREX tot eh country."
"The BOI has also signed up for several projects mainly with foreign investors and these too would result in an upsurge of FDI to Sri Lanka."
"When it comes to CBSL reforms, we have put in place a flexible inflation framework and managing the exchange rate in a different way. We are going to develop the forex market by putting in a new option system. We are putting in place an electronic trading platform and a centralized count a party platform," he said.
The Governor said very soon they would reform the major laws such as Money Law Act, Banking Act, Finance Business Act and all other laws. "There is a major legal reform taking place and we are trying to improve the operations of the EPF. Now we are going to put the new Exchange Management Act," he added.
(Source: Daily News – By Diresh Jayasuriya)
Latest Headlines in Sri Lanka