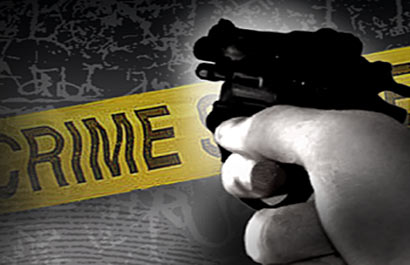 Neighbours shot dead Kelaniya Pradeshiya Sabha member Hasitha Madawala, Police said, adding they are yet to establish the motive of PS member's murder. Five suspects in connection with the murder, including the main suspect have been arrested by the police — within 72 hours of the incident.
Police spokesman SSP Prishantha Jayakody said the Criminal Investigation Department arrested the prime suspect in the Pradeshiya Sabha
member's murder at Bandaranaike International Airport when he was trying to leave the country for Singapore.
Four other suspects involved in the murder were arrested based on information gathered by police after interrogating the main suspect, SSP Jayakody said.
UPFA Pradeshiya Sabha member Madawala was shot dead with a 9 millimeter pistol near his home at Waragoda, Kelaniya, on December 5 at about 7.30 pm. The suspect had arrived on a motor bike.
UPFA General Secretary and Health Minister Maithreepala Sirisena in a letter to the Inspector General of Police requested an impartial inquiry into the incident. Madawala had reportedly taken a strong stand to curb systematic corruption and irregularities in the Kelaniya Pradeshiya Sabha — before he was gunned down.
President Mahinda Rajapaksa paid his last respects to the slain PS member on Monday.
Asked if there had been any politics or politicians behind the assassination of Hasitha Madawala, SSP Jayakody said , they are yet to establish motive.
The suspects are from the same area of Kelaniya and Kiribathgoda, he said.
"They used to be neighbours," he said.
Courtesy: Daily News