Racecourse refurbishing and revival
Posted by Editor on October 21, 2012 - 8:10 am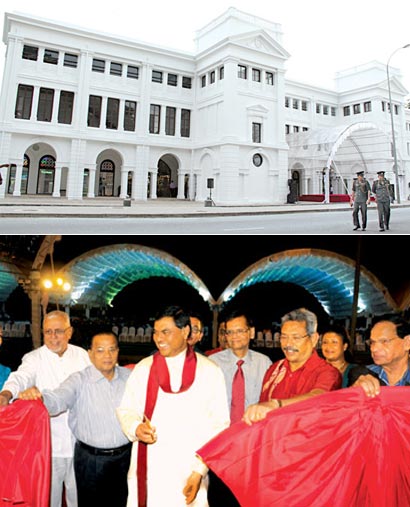 Making Sri Lanka, the 'Wonder of Asia' is the concept of President Mahinda Rajapaksa, following on these lines, many changes are taking place in the city of Colombo.
The one time racecourse grounds in Reid Avenue which was neglected and left to wrack and ruin is now transformed into a beautiful city centre with attractive shopping malls and high-end restaurants thus giving a new face to the city of Colombo, which is now turning out to be a garden city as it once was in the days gone by.
The racecourse complex was opened yesterday by Minister of Economic Development, Basil Rajapaksa. The complex has been developed under the auspices of Defence and Urban Development Secretary, Gotabaya Rajapaksa who is the brainchild behind the city development move. It has been developed at a cost of Rs 125 million.
The beautiful open areas surrounding the Racecourse Complex is a sight to behold and will surely be a crowd-puller in the days to come!
Courtesy: Sunday Observer
Latest Headlines in Sri Lanka