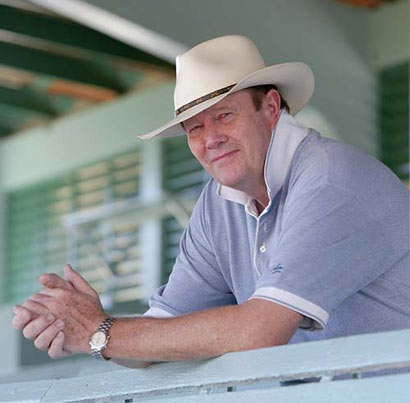 Tony Greig, the former England captain, has been diagnosed with a form of lung cancer and will undergo a biopsy later this week to determine at what stage the disease is at and what the required course of action would be.
"I have had a few scrapes in my life and this is another one," Greig told the Sunday Telegraph. "[His wife] Vivian and I are going to put the boxing gloves on and fight this like we've never fought anything before."
Greig, who is currently a well-known television commentator, was initially diagnosed with bronchitis in May. His condition did not improve and tests following the World Twenty20 revealed that he has a lesion on his right lung. On his return to Australia from the tournament, he had "a lot of fluid" drained from the lung, and further testing revealed he had cancer.
Greig said he was unsure if he will be working over the Australian summer, as commentator, with Channel Nine: "At this stage, the summer is totally up in the air. My priority, 100%, is my family. They will come first."
ESPN CricInfo