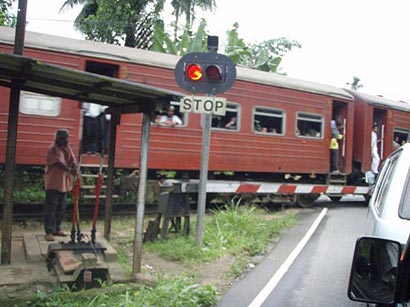 Railway trade unions have decided to temporarily suspended their scheduled strike from midnight today, demanding a pay raise, after discussion with transport authorities.
Railways Professional Trade Union Alliance convenor, Janaka Fernando said the decision to suspend the strike for 48 hours was made following talks held today with the Secretary of the Transport Ministry, Dhammika Perera.
This is the second time the Trade Union has called off their planned strike this week after a token strike scheduled from midnight on April 22, demanding a solution for their salary anomalies, was suspended after authorities had agreed to hold discussions.
The trade union on Friday (26) announced that the 48-hour token strike will be launched from midnight on today (April 28) as discussion to resolve salary issues had failed.
Over 3,000 railway workers including drivers, foremen, station masters, railway guards, signal controllers and many other employees in the sector were to take part in the strike today.
(Courtesy: Ada Derana)