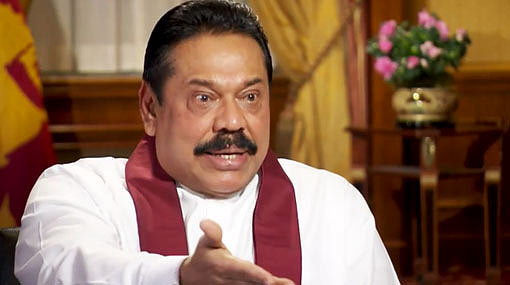 Sri Lanka's former president Mahinda Rajapaksa criticised on Tuesday the findings of a UN probe into war crimes and called on the government to reject the report, which called for suspects to be prosecuted by a hybrid court with international judges.
Rajapaksa won the 26-year war against Tamil Tiger separatists in 2009, but his military was accused of killing thousands of civilians during the final weeks of the conflict.
The U.N. report found "patterns of grave violations" between 2002 and 2011 and said it was likely that tens of thousands lost their lives in the final stages of the war.
Rajapaksa, who was defeated in a January poll, said his government did not cooperate with the probe mainly because it was instituted outside the established procedure of the UN Human Rights Council (UNHRC).
"The investigation on Sri Lanka was not carried out by an independent Commission of Inquiry, but for the very first time, by the OHCHR (Office of the High Commissioner on Human Rights)," he said in a statement.
"Neither the OHCHR nor the UNHRC has the authority to set up an international war crimes tribunal. The only body with the authority to do so is the UN Security Council where the veto power of China and Russia will be a factor to contend with."
He criticised the UNHRC's recommendation to set up hybrid court with international judges to prosecute the war criminals.
President Maithripala Sirisena has pledged a credible domestic mechanism under an independent local judicial system, but the U.N. has said Sri Lanka's criminal justice system is not yet ready for the task.
Prime Minister Ranil Wickremesinghe said the government would set up commissions for truth seeking, justice, reconciliation and preventing conflict, saying all the mechanisms will be domestically-drafted.
German Foreign Minister Frank-Walter Steinmeier, on a visit to Colombo on Tuesday, said implementation of the UN recommendations should be a largely "national task".
(Reuters)