Rajapaksa thanks Manmohan for UN abstention
Posted by Editor on April 7, 2014 - 1:40 pm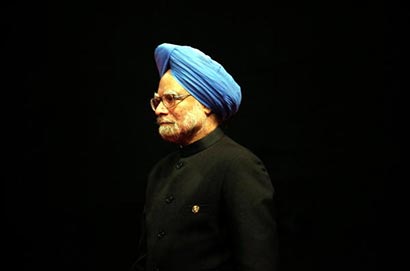 Days after India bucked domestic political pressures and signaled it would not slam Sri Lanka publicly and abstained on a crucial vote at the UN Human Rights Council, Sri Lankan President Mahinda Rajapakse sent a warm thank you letter to Prime Minister Manmohan Singh.
India's abstention has reopened relations with Sri Lanka. Indian officials said it gives them greater flexibility to pressure Colombo on political devolution to the minority Tamils.
This week, India's high commissioner to Sri Lanka Y K Sinha said in Colombo, "India considers early progress on devolution and a political settlement as being crucial to Sri Lanka to tackle mounting international pressure."
Sri Lanka, in a goodwill gesture, freed all the Indian fishermen held for crossing over into Lankan waters.
While India may have repaired ties with Colombo, India also has a greater responsibility now to hold Rajapakse's feet to the fire, particularly to restart devolution talks with the Tamil National Alliance. – TOI
Latest Headlines in Sri Lanka