Ranil losing Opposition Leader's post is a possibility: Dayasiri
Posted by Editor on September 12, 2010 - 9:13 pm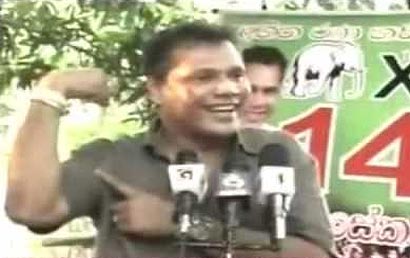 News Courtesy: Ada Derana
The United National Party (UNP) leadership is yet to respond to their ultimatum to sit as an independent group in the Opposition if the party fails to sort out internal issues. If no response is forthcoming the group will sit as an independent group when Parliament meets next, Dayasiri Jayasekera told Adaderana today (Sept. 12).
Asked whether the leader of the group is Hambantota District Parliamentarian Sajith Premadasa, Mr. Jayasekera said it is yet to be decided.
Their main attempt is to make the party take a winning road in the future. This is not an attempt to join or support the Government but to steer the party towards victory in future elections. They will not join the government after obtaining votes from UNP supporters, the Kurunegala District Parliamentarian said.
To the question as to whether the masses were willing to believe that, as most who had crossed over had made similar statements before joining the government, Dayasiri Jayasekera vehemently said that if anyone proved that the group had underhand dealings with the Government, he would resign his post.
If the group sits as independents, will Ranil Wickremesinghe lose his position as Opposition Leader with only 18 members with him, asked Adaderana. Mr. Jayasekera's response was that there was a strong possibility that this may happen.
"I will respond to that when the time comes," said Dayasiri Jayasekera when Adaderana asked him whether it was an indirect attempt by them to oust Mr. Wickremesinghe as Opposition Leader.
Latest Headlines in Sri Lanka