Ranjan Ramanayake rues missed opportunities for batsman Ranil Wickremesinghe
Posted by Editor on April 24, 2018 - 2:44 pm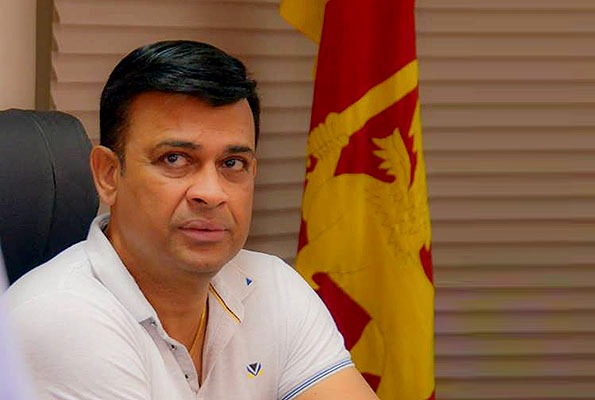 Deputy Minister of Social Empowerment Ranjan Ramanayake has always been an outspoken character during his career in acting as well as his time in politics. Yesterday (April 23rd) he convened a media briefing to speak about Cricket and also spoke about the actions of Prime Minister Ranil Wickremesinghe in cricketing terms.
"Everything has a date of expiry," he said as he began to speak on the United National party and it's leader. He noted that the Prime Minister has been given plenty of chances to "score" on the field adding that he has not been able to do so on many occasions. Ranjan says that the UNP will not discover the true talents of its members as long as the likes of Sajith Premadasa and Navin Dissanayake are not given an opportunity to shine.
The Deputy minister reminisced about playing cricket growing up, especially the part where a batsman who is dismissed comes up to the rest and says he was not dismissed and everyone around him accepts due to his seniority. Comparing this scenario to the Prime Minister and his numerous defeats, the Deputy Minister questioned as to whether politicians such as himself would ever be given a chance to "bat."
Ranjan Ramanayake noted that a true leader would come up to him and say 'Ranjan its time you bat, I will bowl." The Deputy Minister believes that it is this sentiment that could lead to the creation of great "players" within the UNP and that they would not have to rely on out-of-form batsmen or imported batsmen as they did during the 2010 and 2015 presidential elections when the UNP backed common candidates instead of fielding their own.
(Source: News 1st)
Latest Headlines in Sri Lanka