Ready to form caretaker Government if UNP agrees: Lakshman Yapa
Posted by Editor on November 24, 2018 - 6:29 pm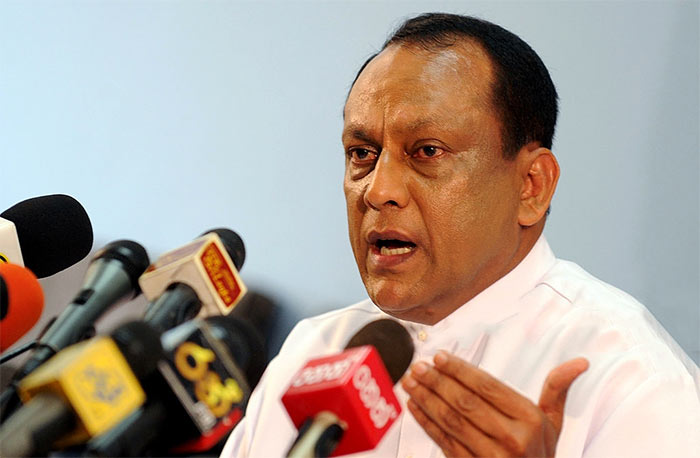 The government said yesterday it was ready to form a caretaker government with the United National Party (UNP) if it agrees on a general election.
MP Lakshman Yapa Abeywardena said their ultimate goal was to hold a general election.
"If the UNP is not in favour of going for an election when we are in power, we invite them to join us and form a caretaker government. Under a caretaker government which would be formed with the representatives of all parties, we can go for a general election. If the UNP agrees today, we are ready to do this without any conditions," he said.
The MP said Prime Minister Mahinda Rajapaksa would never object to an election and that he was not keen on holding on to the prime ministerial post.
"If the UNP and others want to appoint someone else as the Prime Minister of the caretaker government, we are ready to accept that. However, the President opposed to Ranil Wickremesinghe as the Prime Minister. Therefore, the UNP might have to look for other options," he said.
Meanwhile, he criticized the conduct of Speaker Karu Jayasuriya and said the Speaker was acting with a 'common candidate' dream in his mind.
"Speaker Jayasuriya wants to be popular among the UNP crowd because he once left the party. Now is his chance to seize the opportunity and muster the support of the people to become a common candidate," the MP said.
(Source: Daily Mirror – By Lahiru Pothmulla)
Latest Headlines in Sri Lanka