Reconciliation among communities needs a homegrown solution – Prof. G.L.Peiris
Posted by Editor on August 9, 2012 - 12:49 pm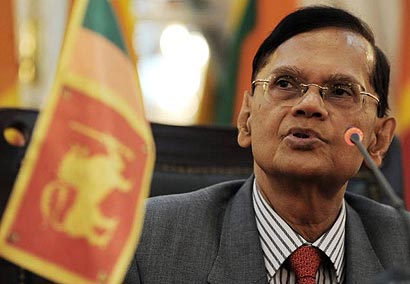 The government has reiterated that sustainable reconciliation among the communities of this country can only be established through a local mechanism. A successful solution cannot be achieved by internationalizing this issue, or by imposing a foreign module.
The pro-Tiger terrorist diaspora and certain other elements on the behest of the pro-tiger terrorists are attempting to sabotage the genuine reconciliation efforts being made in the country by creating international interference, and exerting various undue pressure. However, the government is committed to establish reconciliation based on proposals presented by the people and acceptable to the people of this country.
The foregoing remarks were made by the Minister of External Affairs Professor G.L. Peiris addressing the three day international security conference started in Colombo yesterday.
The Minister said that the President has emphasized this matter umpteen times. He said that the government has taken steps to teach both Sinhala and Tamil languages to the student generation as one of the steps that could lead for long term reconciliation. The Minister also said that steps have been taken to hold the provincial council election in the North. However, the background necessary for holding the election should be created.
The Minister added that the country is marching forward on a stable economic path after ending the war. He pointed out that the higher level of economic development being witnessed in the North compared to other areas is a clear example for this matter.
Source: Government News Portal
Latest Headlines in Sri Lanka