Reconciliation will bridge Tamil-Sinhalese gap – CBK
Posted by Editor on November 24, 2015 - 8:12 am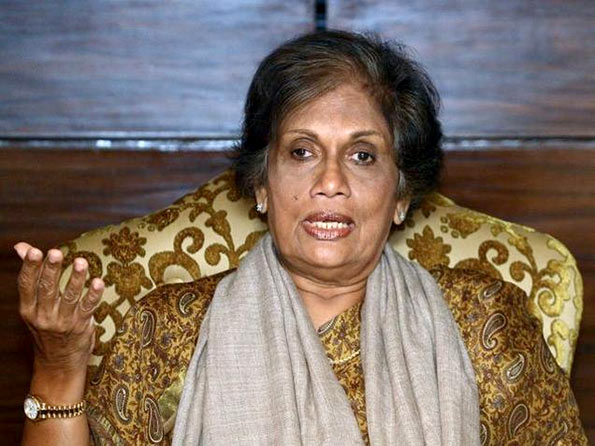 Bridging the gulf that divides Tamil and Sinhalese population in Sri Lanka is essential for the well-being of the country, former President of Sri Lanka, Chandrika Bandaranaike Kumaratunga, has said.
Ms. Kumaratunga, who was on a private visit to Alappuzha, told "The Hindu" on Monday that she was involved in the national unity and reconciliation initiative being undertaken by the present government as part of confidence-building measures.
"There is a huge gulf between Tamils and Sinhalese. There are schools for all communities and there are also schools of different communities. Many Tamils do not speak Sinhalese and vice-versa. Earlier, English was not encouraged or rather downgraded in the country. Unlike India, there was no link language," she said.
The reconciliation exercise would go a long way in establishing harmony, she said about the recently started process.
Recalling that there was a time when her life was in danger, Ms Kumaratunga said, "My phones were tapped. My house was watched. A lot of people did not have freedom. Things have changed since the new government took charge. The ruling alliance is a unique experiment in Asia as parties with opposing programmes have come together. Members of former extremist groups, who have given up violence, have also joined the system," she said.
Asked whether women were enjoying freedom in the country, Ms. Kumaratunga said: "Certainly. More women are getting into jobs than men. But when it comes to politics, there is no quota. But the new government is going to implement a regulation that at least 25 per cent of the nominees in elections should be women."
Having had overcome half-a-dozen attacks on her life, she is much more confident than ever. "I am an atheist; but I believe in my principles, I have never violated basic principles. That has given me a lot of confidence," she said, the Hindu reports.
Latest Headlines in Sri Lanka