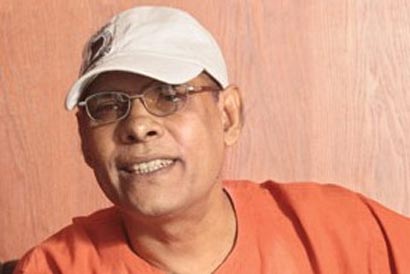 Kumaran Padmanathan says that the recent student protests in Tamil Nadu against Sri Lanka brought back memories of the 1970s when Tamil politicians brainwashed youngsters like him into joining the Tamil cause.
"Students should be left to study. Politicians there [TN] make it an emotional issue. They cannot do anything on their own for us, so they have to work with the Centre in India and help Sri Lanka," the former LTTE chief arms procurer said in an interview with The Hindu.
Terming the attack on Buddhists monks in India "uncivil" and "inhuman", he says such responses will only do more damage than good to the Sri Lankan Tamils.
Padmanathan, also known as KP, is not short of suggestions on the means to achieve peace and reconciliation: "The army's presence enhances safety at one level, but also intimidates people."
In KP's opinion, reducing the army presence in the area and introducing civil administration would help improve the living conditions of the people there.
"Tamil politicians are obsessed with Jaffna and hardly engage with the people of the Vanni who are the real victims." (Courtesy: Ada Derana)