Report on Sri Lanka 'war crimes' to be released
Posted by Editor on October 18, 2011 - 2:28 pm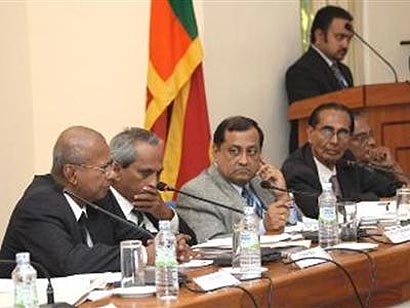 Colombo, Oct 18 (IANS) A report commissioned by the Sri Lankan government to probe allegations of war crimes will be released in mid-November, an official said Tuesday.
The deadline for the final report is Nov 15, Xinhua quoted official Lakshman Wickremesinghe as saying, adding the contents would be revealed only then.
The government appointed the Lessons Learnt and Reconciliation Commission (LLRC) in 2010 to provide a holistic analysis of the last phase of the conflict with the Liberation Tigers of Tamil Eelam (LTTE).
The LLRC mandate is to hold accountable any person or institution that may be guilty of war crimes in the last phase of the war that ended in May 2009, leaving thousands dead and many more displaced.
But rights groups including Human Rights Watch and Amnesty International have questioned the credibility of the LLRC.
Source: IANS
Latest Headlines in Sri Lanka