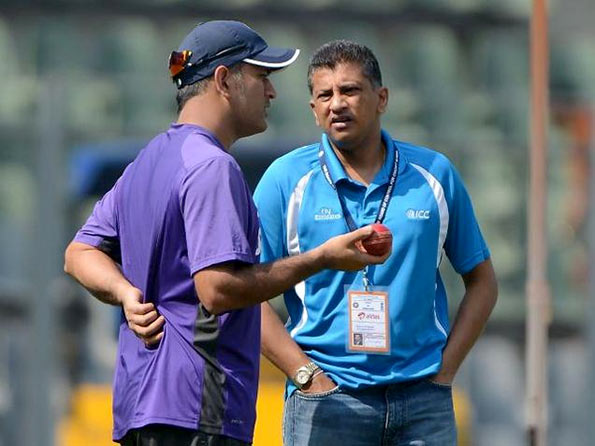 The ICC on Tuesday announced that former Sri Lanka batsman Roshan Mahanama will step down from the Elite Panel of ICC Match Referees at the end of the year.
Mahanama joined the elite panel in 2004 and has refereed in 58 Tests, 222 ODIs and 35 T20Is to date, including three ICC Cricket World Cups and the ICC Champions Trophy 2009.
"This has been an extremely difficult decision as I am very passionate about cricket, which has been an integral part of my life for over 40 years as a cricketer, coach and ICC match referee," said the 49-year-old.
He continued, "However, in life a time comes when one has to keep moving forward based on obligations and priorities. My time has come to devote an uninterrupted focus and attention to my family, who made massive sacrifices over the years to enable me to pursue my career for over three decades."
As a cricketer, Mahanama represented Sri Lanka in 52 Tests and 213 ODIs from 1986 to 1999. He played in four ICC Cricket World Cups and was a member of the Sri Lanka side that won the 1996 World Cup. He also captained Sri Lanka in two ODIs.
ICC General Manager — Cricket, Geoff Allardice, thanked Mahanama for his contributions as a match referee.
"Roshan has been one of the pioneers of the elite panel and has been an integral component during the phase when the Referee's role was evolving…. I congratulate him on a successful career as a match referee and wish him well in his future endeavours."
(The Hindu)